Description:
The cable-knit sweater is a classic for a reason and we love everything about this mixed-stitched sweater with cable twists. Its captivating blue hue looks gorgeous on every skin tone. Designed with a rolled collar, dropped shoulders and elongated hem, it's our top choice for chilly months.
Neckline: Round Neck
Sleeve Length: Long Sleeve
Pattern Type: Plain
Relaxed Fit
Machine Washable
Size Chart:
Size
Bust
Length
Sleeves
inch
cm
inch
cm
inch
cm
S
39
98
25
64
19
49
M
40
102
26
65
20
50
L
42
106
26
66
20
51
XL
44
111
26
67
20
52
2XL
46
116
27
68
21
53
The delivery time for an order is divided into two parts:
Processing time: 1 to 2 business days
Delivery time: 7-20 working days
Shipping time depends on the method you choose:
• Postal Shipping: 10-20 working days
• Express: 7-12 working days
Final shipping charges vary by country or region. We work with USPS/FedEX/DHL/UPS
deliver goods:
Please keep an eye out for shipping updates and don't hesitate to share your feelings with us when you receive your package.
All shipments to Canada and the US have been delayed due to high demand and ongoing issues related to Covid-19. As of now, unfortunately, we are seeing delays on all overseas shipments. All packages arrive but take longer. If you have any other questions about shipping delays, please contact customer support for a refund or other alternative.
Regarding Payment:

To ensure the safety of your purchases at maoreen.com, we currently accept PayPal(Not used yet, customers will be informed to use it during use), regular credit and debit cards for all orders (you can check availability listed below). We do also take security very seriously, so your details are safe with us.


1.CRESIT OR DEBIT CARD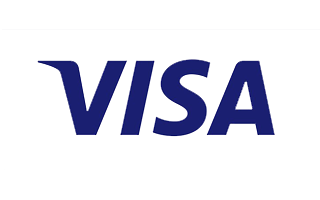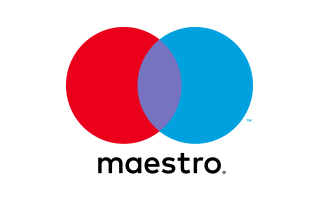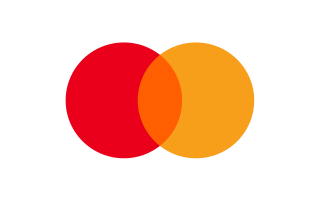 There are three common reasons why buyers fail to pay by credit card:

SECTION 1 - Operational reasons → It is recommended to retry

1. Incomplete, wrong or midway termination of payment
When the buyer fills in the credit card-related information, the information is incomplete or wrong, and the bank cannot or refuse to charge.

2. Unauthorized Transactions
The card used by the buyer for payment is a 3D card, and the 3D verification code is not filled in during the payment process. Therefore, the system judges the transaction as an unauthorized transaction and refuses to deduct the payment. It is also possible that the buyer's card issuer did not authorize the transaction.

3. Repeat payment for the same IP within a short period of time
Buyers make repeated payments for the same IP within a short period of time, and there are suspicions of other illegal acts such as cash out, money laundering, and fraud. The system rejects the deduction.

4. Network problems
When the buyer pays, the network access speed is slow or other network problems, and the payment page is refreshed repeatedly, resulting in multiple submission of payment applications or failure of the system to receive payment applications.


SECTION 2 - Reasons for bank restrictions → It is recommended that the buyer contact the card-issuing bank for consultation

1. Insufficient credit card limit
The card used by the buyer for payment is beyond his credit limit or expired.

2. A single payment exceeds the upper limit
The single payment limit exceeds the maximum single payment limit of the card, or exceeds the maximum single payment limit set by the system.

3. Refusal to debit
The card issuer paid by the buyer declined to charge. For specific reasons, you need to contact the card issuing bank to understand the reason for rejection.


SECTION 3 - Risk-related reasons → It is recommended to change the credit card/payment method and try again

1. Credit Cards with Bad Transaction History
The card used by the buyer for payment has a bad transaction record, such as chargeback.

2. Risk Area Payments
The IP paid by the buyer comes from the high-risk area listed by the international credit card organization, and the system will judge the high-risk transaction and refuse to deduct the payment. For example: Venezuela.

3. Cross-border, cross-regional transaction payment
The card used by the buyer for payment is not a domestic card, and there is a suspicion of stolen card consumption, so the system will evaluate it as a high analysis transaction and refuse to deduct the payment.

4. Black card, stolen card, copy card
The card system used by the buyer for payment is identified as a black card, a copy card and other illegal cards, and the system refuses to deduct the payment.

NOTE:To sum up, none of the above in your situation, please contact customer service for inquiries: [email protected]

If your credit is not passed, we have some suggestions:
- Wait a day and try again
- Make sure your card has not exceeded its limit
- Make sure your credit card has not expired
- Make sure to enter the correct name on the front of the card
- Try another credit card



2. PAYPAL-(Not used yet, customers will be informed to use it during use)



PayPal provides an easy and fast online payment method. You can transfer money (foreign) to family, friends, online stores and auction sites.
After viewing the items on the shopping cart page, you can click the PayPal button. Then, you will leave maoreen.com and enter Pay​​Pal's website. You can log in to your Paypal account, or if you don't have an account, you can create a new account. According to the instructions on the screen, you can use Paypal as needed. Usually, it takes 3-5 working days for PayPal e-check to be confirmed by Paypal.
The reason why we recommend you to use Paypal:

Payment is traceable. Using your PayPal account, you can track the payment status.
When paying, you don't need to use a credit card online (you can transfer money directly from your bank account). When using a credit card through Paypal,sandiny.com will not use your credit card number, which will minimize the risk of unauthorized use.
Email: [email protected]



Note:
Step 1
Add to Cart & Fill in your Basic Information and Coupon Code;
(If you have a PayPal Account, just click "PayPal" Button to Pay)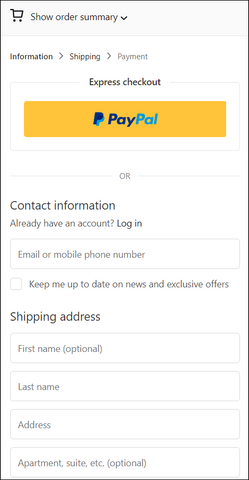 Step 2
Choose the Shipping Method;
Step 3
Choose your Billing Address and Click "
Complete order
" Button;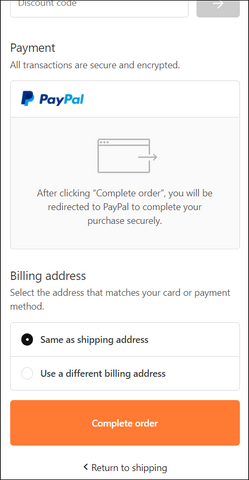 Step 4
Find the PayPal's Pop-up;
(If you have a PayPal Account, you can Log In and Pay directly, if not, you can click "
Pay with Debit or Credit Card
" Button to Pay with your Cards);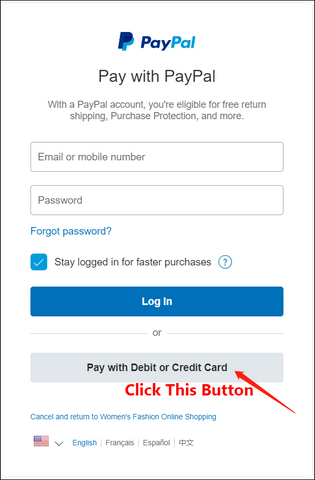 Step 5
Pay with your Debit or Credit Card (Fill in the related information as well).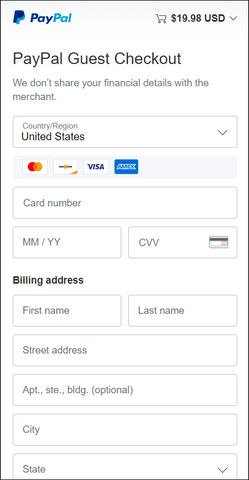 Here are what our customers say.
Wow you reached the bottom
Most liked
Highest ratings
Lowest ratings
The review would not show in product details on storefront since it does not support to.